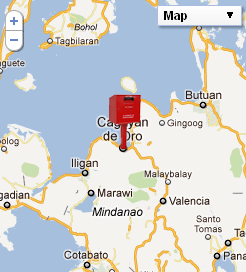 Hello All! My name is Ruby and I am a stay at home mommy to three wonderful kids. I am new to postcrossing. I started early this year 2011. I decided to do postcrossing as a hobby because I know I could not travel the world. So by doing postcrossing, I will be able to see the world personally through your postcards!!
Aside from having no means for travel, I embarked in this postcrossing adventure to promote Philippine Tourism. By sending postcards, I am showing off the best places in my country. Postcards of Philippine tourist spots can show people around the world what beauty lies beyond my country's islands.
Postcard Preferences: I prefer post cards of your city, the place where your staying right now. I would love to receive anything kawaii and unique. Postcards with animals, people and great landscape are welcome too. Shaped cards and maxicards are awesome as well!
If you are sending from the US, I would want MAP CARDS of your state. HELP me collect 50 STATE MAP CARDS from the US. Click HERE.
My son loves postcards too. He likes Thomas and Friends and anything about the Solar System, astronauts and science. You can send some postcards that he likes too.
I would also want to receive postcards WRITTEN with lots of POSTAGE STAMPS and NO ENVELOPES please.
View my PostCrossing Profile
View my Swap-Bot Profile
PROUD POSTCROSSER FROM THE PHILIPPINES